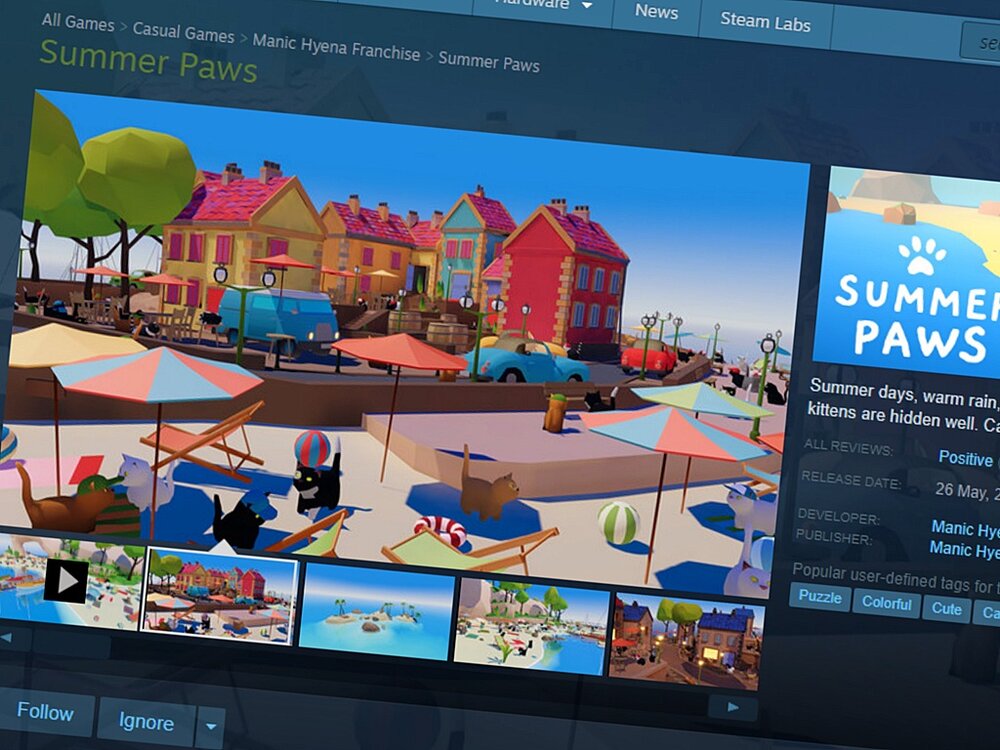 What a ride it's been!
As soon as we finished and released our first project, Hidden Paws, we knew we wanted to make more games. A lot of people played it, they liked it, posted screenshots and videos. Someone even made a guide. They loved that it was about cats.
The winter islands we had created were beautiful but they looked deserted. All the cats were hidden out of sight after all. This time we wanted our summer islands to be brimming with life so we put lots and lots of cats in all the places. Everywhere you look there are kittens going about their business. Some are dancing, others lazing in the sun. In Hidden Paws you had to search for all the cats that were there. In Summer Paws you only need to find the sleeping ones and wake them up.
As before, my sister did all the programming and I made all the art. We wanted to introduce new experiences to our players without making the game difficult, so we added a few simple puzzles. The plan was always for it to be a fairly casual, delightful game without any scores or timers. You don't have to worry about anything, just look around little idyllic worlds and see what you find.
Enjoy your time among the kittens!
If you played Summer Paws or any of our games, tell us what you think about them on my Twitter.